MAPETROL CARBORATOR CLEANER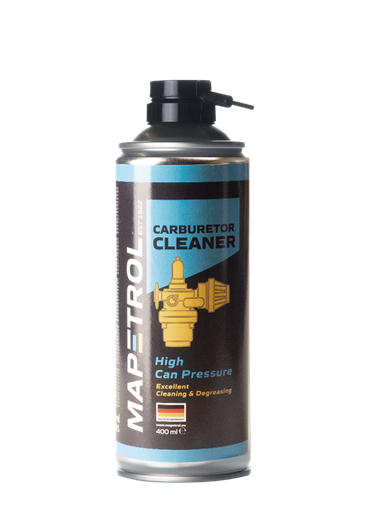 MAPETROL CARBORATOR CLEANER
Mapetrol Carborator Cleaner is specially formulated highly active solvent-based cleaner for removing tough carbon deposits, oil, and grime.
Properties:
- Excellent cleans carburetors
- Improves fuel flow
- Reduces fuel consumption
- Optimizes carburetor performance
- Suitable for catalytic converters
Aplication:
Engine off: Spray the areas leave to work for 2-3 minutes. Engine on: Spray the ventilation and throttle valve for around 30 seconds. Then increase the rpm slightly to burn off the residue.
Explore our other categories