CERA PRO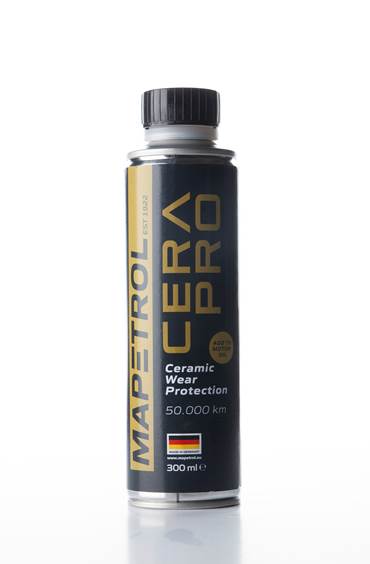 CERA PRO
Mapetrol Oil Additive is created to boost performance of engine oils. Miscible with all commercially available motor oils for diesel and petrol engines.
Properties:
- Improves the viscosity properties of the oil
- Reduces wear
- Reduces oil consumption
- Contributions to the smoother operation
- Thermally stable
- Helps reduce build-up of harmful deposits
- Improves oxidation protection

Aplication:
Add Mapetrol Oil Additive to the motor oil. Maximum dosage is 10% of the engine oil filling quantity. 1 can (300 mL) is sufficient for an engine oil capacity of 4 to 5 liters.
SUITABLE
OTHER - SERVICE PRODUCTS

CARS - SERVICE PRODUCTS
Explore our other categories