MAPETROL CERA PRO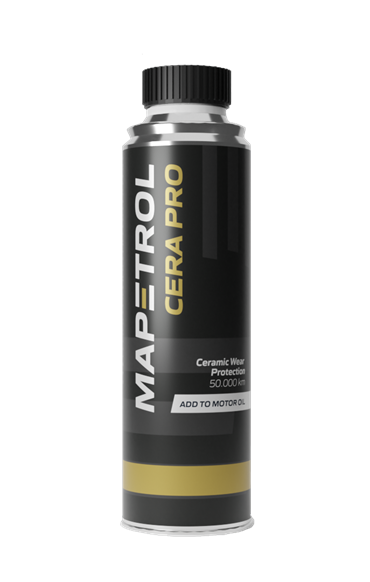 MAPETROL CERA PRO
Specially formulated engine and gearbox oil additive with nanostructural boron nitride (BN). Mapetrol Cerapro reduces friction, wear and prevents direct metal-to-metal contact.
Properties:
- Reduce losses coused by friction
- Improves the oil's protection against oxidation
- Compatible with DPF
- Reduce noise
- High thermal stability
- Compatible turbochargers and catalytic converters
- Improves the oil's protection against corrosion
- Compatible with fine filters
- Reduce fuel consumption
Aplication:
Mapetrol Cerapro is suitable for use in all types of engine and gear oils. Not sutable for ATF (autoimatic transmission fliud). Shake can well before use. 300 ml is sufficient for up to 5 liters of motor oil.
SUITABLE
OTHER - SERVICE PRODUCTS

CARS - SERVICE PRODUCTS
Explore our other categories