DIESEL ADDITIVE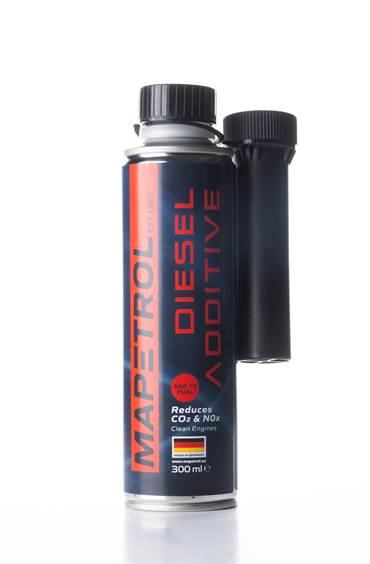 DIESEL ADDITIVE
Description:
Mapetrol Diesel Additive removes soiling, gumming and sticking in the entire diesel system (tank, injection nozzles, injection pumps, combustion chambers). High performance additive designed to clean, disperses and protect.
Properties:
- Protects against corrosion
- Keeps the fuel system clean
- Suitable for use with catalytic converters
- Contributes to fuel economy
- High wear resistance
Aplication:
Empty the contents of the can directly into the fuel tank. Contents of can is for fuel quantity up to 60 litres of diesel.
SUITABLE
OTHER - SERVICE PRODUCTS

CARS - SERVICE PRODUCTS
Explore our other categories